Premier Taxis – Heathrow car service
Looking for a taxi service to or from Heathrow Airport?
When you arrive at Heathrow Airport, it's important to get to the right terminal as quickly as possible. Public transportation may not be the fastest way to reach the airport, but a using our Premier Airport Taxis is the most convenient and stress-free. To get a taxi to or from the airport, you can call or get a quote online here..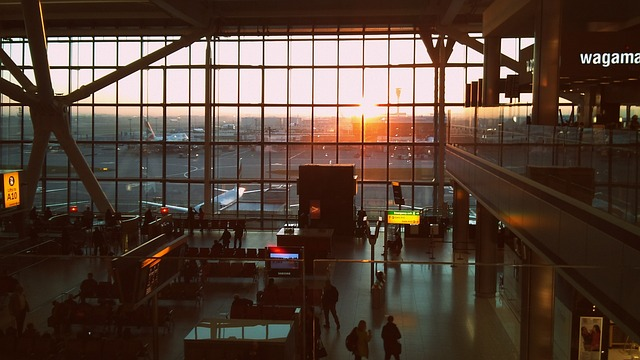 The price you pay for a taxi depends on the time of day and type of car. Generally, it's cheaper during the day than at night.
If you're traveling with a larger group, consider a 7 seater. There is room for up to seven people in it. You can also opt for a people carrier. This one costs more than a standard cab, but it can accommodate a whole group of people.
Alternatively, you can book a cab to Heathrow airport online. This way, you won't have to deal with long queues and the stress of a delayed flight. All you need to do head over to our book a taxi page here.
How much is a taxi in London from Heathrow?
The journey from Heathrow Airport to central London by taxi usually takes about 35 minutes. However, this may vary depending on the route, traffic and the company you choose.
The cheapest way to reach the city centre is to take the London Underground. You can reach it in about an hour. If you plan to explore the city, it's advisable to book your transfer in advance. This way you'll save money and avoid unnecessary waiting time at the airport.
Another popular option is to take a tour bus. Bus companies have specific pick-up locations and can be very inexpensive.
If you're unsure about booking a bus, check with the company you're travelling with. Some offer private pickups. Other options include TfL Rail or the Piccadilly Line.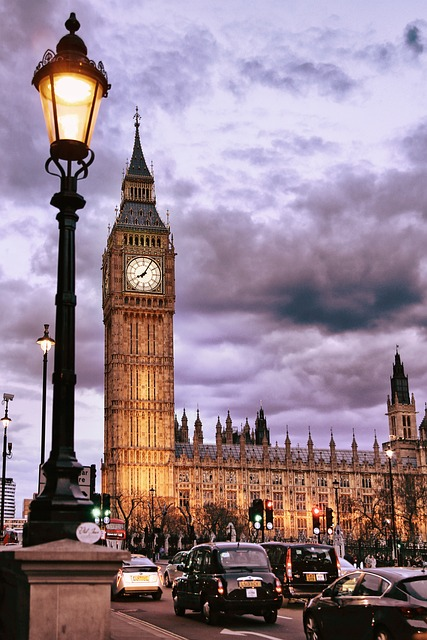 One of the most convenient ways to get from Heathrow to central London is the TfL Rail. It only takes you five minutes to Terminal 5, and you can also reach Paddington in 32 minutes.Although it's the cheapest way to travel, the tube isn't ideal for travellers with a lot of luggage. The trip can take about an hour, so you should book a transfer in advance.A cheaper alternative can be to take a taxi from us. However, you should check the price before booking. A typical cab from Heathrow to central London costs between £65.Another way to get from Heathrow to central London is to take the Heathrow Express train. The trip to the city centre takes about 20 minutes..
What is the easiest way to get from Heathrow to London?
If you want to get from Heathrow to London, there are several options. You can take a cab, rent a car, or use the London Underground. It is important to know which option is the cheapest.
The easiest way to get from Heathrow to London is to take the London Underground. This is the cheapest and fastest way to travel. However, this mode of transportation can be stressful if you have a lot of luggage.
In the central part of the city, the subways run every five minutes. You can buy a one-way ticket for the subway in advance. Alternatively, you can buy a round-trip ticket. Online fares are cheaper, but the price may change if you buy a ticket at the last minute.
A more expensive option is the Heathrow Express, which is the fastest way to get to central London. There are direct connections to Paddington and Victoria Station. For passengers with a lot of luggage, it is recommended to change trains at Barons Court or Hammersmith.
If you are traveling from Heathrow to London, consider purchasing an Oyster Card. This card is contactless. Once you have purchased your card, you can use it on any form of transport in the city.
There are also private companies that offer taxi services. You can also take a cab, but you will have to walk to the cab with your luggage. Depending on the time of day, the trip can take an hour or more.
MPV Taxi service to Heathrow.
There are several advantages to using an MPV (multi-purpose vehicle) cab to get to Heathrow Airport:
Comfort: MPVs usually have a more spacious interior, giving passengers more room to stretch out and relax during the ride.
Luggage space: MPVs usually offer more space for luggage, which can be especially beneficial if you are traveling with a lot of bags or oversized items.
Flexibility: MPVs can accommodate a larger number of people, making them ideal for families or groups of friends traveling together.
Safety: Large capacity sedans are generally safer than smaller cars because they have a larger frame and heavier construction.
Professional driver: when you hire a cab, you can be sure that you will have a professional and experienced driver who is familiar with the best routes to Heathrow Airport and will help you avoid traffic and reach your destination on time.
Convenience: booking an MPV cab service will save you the time and hassle of parking your own car at the airport or arranging a ride.
Saloon car to Heathrow.
There are several advantages to using a saloon car taxi to get to Heathrow Airport:
Comfort: Saloon cars offer a comfortable ride with ample legroom and a spacious interior.
Convenience: Taxis can pick you up at your doorstep and drop you off at the terminal, eliminating the need for public transportation or parking.
Spacious luggage compartment: Saloon cars have a larger trunk, making it easier to store luggage.
Reliability: Taxi companies are reliable and have a good track record of getting passengers to the airport on time.
Professional driver: A professional taxi driver knows the best routes to the airport and can help minimize delays.
Door-to-door service: With a taxi, you don't have to worry about getting to the train station or parking lot, the driver will take you directly to the airport.
Cost-effective: While a cab is more expensive than public transportation, it can be less expensive than a rental car or shuttle service.
More about Heathrow Airport in London
Convenience: London Heathrow Airport is located in the heart of London and is easily accessible by road, rail and public transport.
Flight options: Heathrow is one of the busiest airports in the world, which means many flights depart and arrive daily to destinations around the world.
Ground Transportation: Heathrow has an extensive range of ground transportation, including buses, trains and cabs, making it easy for passengers to reach their destinations.
Shopping and Dining: Heathrow has a wide selection of stores and restaurants, making it an ideal place to spend time before your flight.
Business and lounges: the airport has several lounges and conference rooms that can be used for business meetings or to relax before a flight.
Connections: Heathrow is a major hub for air travel, which means it's easy to get to other destinations from there.
Accessibility: Heathrow has facilities and services for disabled passengers, including wheelchair assistance, special assistance and accessible toilets.